Description
The Saturn Smart Inverter is the latest pool heat pump technology powered by a smart inverter compressor and fan motor. It can adjust heat capacity from 25% to 100% intelligently and automatically according to different heating demands.
Saturn Smart Inverter highest COP is 12 at Air 26°C/Water 26°C/Humidity 80%, which means 1kW of electricity consumption can provide you up to 12kW heat in return. Standard on/off heat pumps can only provide around 5kW of heat as it can only deliver a much lower COP.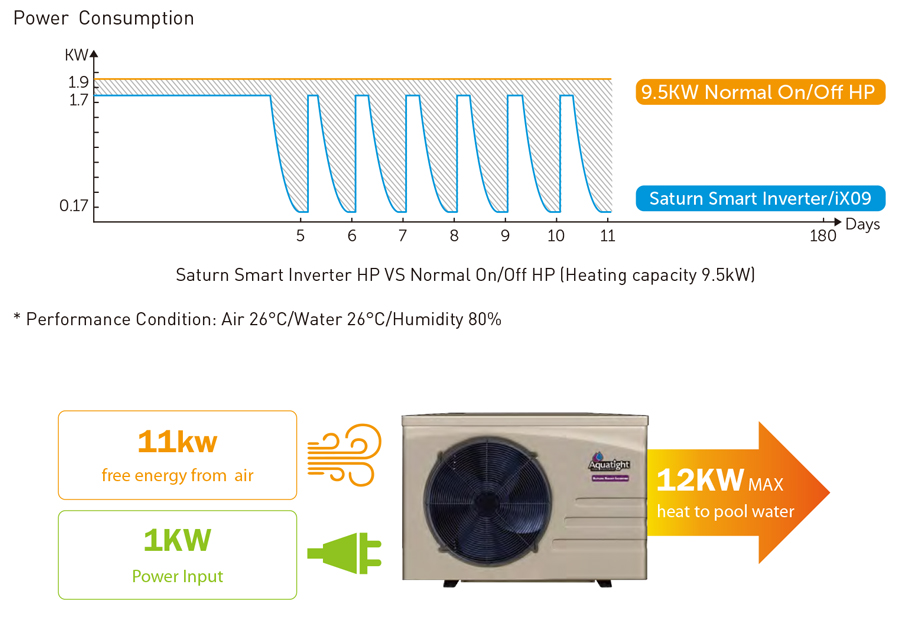 Plus much more. Download the brochure or contact the team at Allan's for information.